Winter Services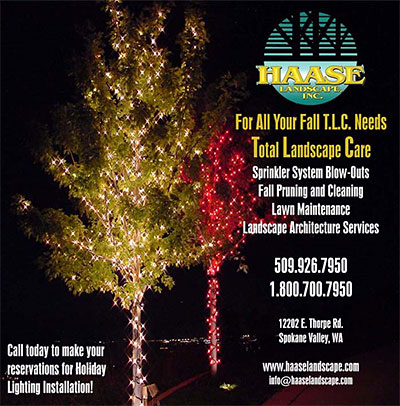 Click the image above to see our Winter Brochure.
Winter Lighting Installation
Let Haase Landscape take care of not just your landscape during the summer, but also during the Winter.
Haase Landscape will purchase all the essential materials needed to spruce up your home during the winter months, setup your decorations, remove them, and also store them during the Spring and summer months.
Call today to set up an appointment, and be the envy of the neighborhood.
Snow Removal
Commercial Customers can now count on Haase Landscape to take care of their parking lots during the hectic winter months.
Call Chris Haase @ 926-7950 for information.

What makes us the best choice when it comes to winter lighting installation and snow removal? The answers are very simple.

Homeowners can always do these on their own, but our professional service is obviously better. You may have basic knowledge in outdoor lighting installation, but we have fascinating waterproof lights and the professional know-how to install them without the worries of accidental electrocution. You may have snow shovel and rakes, but we have snow plows, tractors, and more. Plus, we have the needed manpower to finish a week-long snow removal job within a few hours.


Why Install Lights in Winter?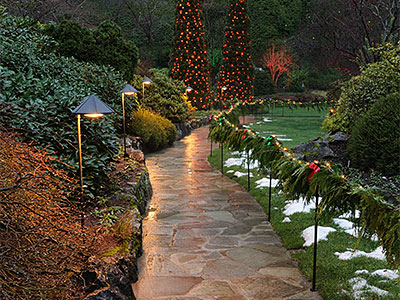 Lighting artists love winter because it is the only season when nights are longer than days. The long darkness gives the perfect opportunity for a longer display of beautiful lights. Also, winter changes everything into something nostalgic. Trees lose their leaves, and almost everything in Idaho and Washington is covered with snow.

Imagine seeing green, amber, blue, or white light illuminating from a distance. That surely is a lovely, even fascinating scene. Nights will become more romantic than ever.

Haase Landscape Inc. doesn't want to waste this perfect opportunity to display your landscape's unique beauty during winter nights. That's why we offer this very special winter service - winter light installation.

This winter service involves designing and planning on where to install your chosen winter lights. We have partnered with the most reputable suppliers of quality and stylish landscape lights in the state; so, it's easy for us to get all the supplies needed to create your dream Winter Wonderland. We also have creative and experienced installers of landscape lights, so you can be sure that the lights will be installed in a manner that is both aesthetically appealing and winter-safe.

No need to worry when the season is over because we can remove, pack, and store them until they are needed again. With our all-in-one winter light service, you will have a beautiful site outdoors that will surely be the envy of everyone. And that's without all the trouble and stress.


Snow Removal and Other Related Services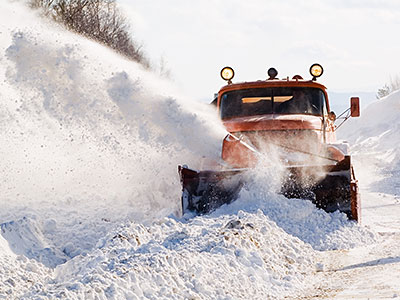 There's no doubt that installing lights will turn your outdoors into a Winter Wonderland. But, having a beautiful scene outdoors could only be possible if the quantity of snow is well-controlled. And that's when our snow removal service becomes one of the necessary winter services.

Washington and Idaho properties can never do away with snow removal. Luckily, you don't have to do that on your own or wait for your neighbors and relatives to come over and help you. Just call us or sign up to our snow removal service and we'll be at your door steps in a jiffy.

We have all the equipment, tools, and manpower necessary to safely and speedily remove unwanted snow anywhere in your house or your commercial building's parking lot. Even if the snow has turned into ice, we can still remove it with our de-icing service.

These are just two of our most sought after winter services. Haase Landscape Inc. can also spruce up and prepare the entire landscape for the harsh cold weather. All you have to do is call us, and we'll take care of everything.

So, say goodbye to the tiresome and stressful winter months and say hello to the fun-filled, stress-free snow season.